"An appealing heroine and an atmospheric setting make this
romantic mystery a winner" —Publishers Weekly
"Out Comes the Evil is a page-turner not to be missed by Stella's fans!"
—New York Times bestselling author Elizabeth Lowell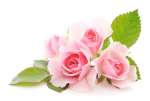 Hello again, My Flowers
OUT COMES THE EVIL, second in the Alex Duggins Mystery Series, is due out shortly. The e-book seems to appear a week or so after hard copy (although I understand that will not be the case this time) but–and I could be a little biased–if you have as nail-bitingly a good time with this return to Folly-on-Weir as I have, you will be happy to get your sticky fingers on it in any format! Cheeky, aren't I!
I'm writing this in South Africa while we prepare for our daughter's wedding on Saturday. This is a country of contradictions and an almost "shocking" experience in some respects.
My mind is bubbling as usual and especially since I'm so close to seeing OUT COMES THE EVIL published and ready for Folly Fans' hands.
With this book I've gone deeply into the treachery that may come when feelings of greed and revenge replace obsessive love.
Alex Duggins and Tony Harrison feel almost cursed that, again, they have tripped into a frighteningly intense drama.
We spend time with the Burke Sisters at Leaves of Comfort. Those women are both fearless and useful–the best intelligence sharp minds can provide. The Black Dog is, as usual, in full swing although some of the regulars throw us curves.
With each book I find more questions about the characters but I'll just have to keep writing their stories until I get all those questions answered.
Please come along with me on the odyssey that is OUT COMES THE EVIL and write to me about it when you can. I love feedback.
This is your story to jump into in this season of rush and tear. I hope it will inspire–and take you away from your lists and dates and buying frenzies for a little while.
I send the hope of blessings to each and every one of you.
Affectionately,
Stella